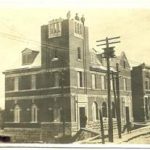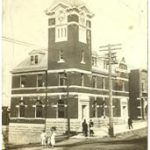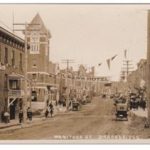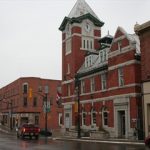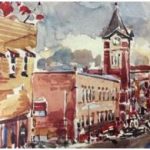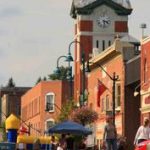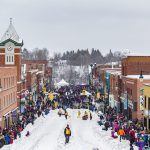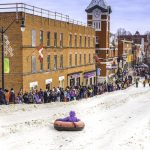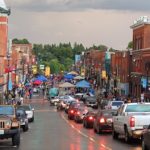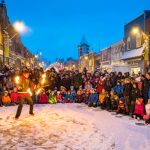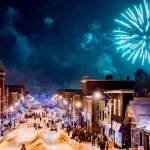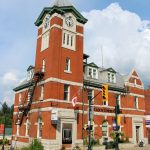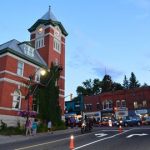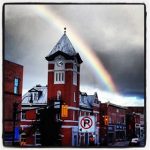 History The Clock Tower Centre Est. 2015
Bracebridge, Ontario
Welcome to the Bracebridge Clock Tower Centre, a beautiful historic building located in the heart of downtown Bracebridge at the corner of Manitoba Street and Taylor Road.
Originally designed by David Ewart, during his tenure as the Chief Architect of the Department of Public Works, the construction of Bracebridge's Federal Post Office and Customs House started in 1913 and  was completed and officially opened on May 4, 1915 at the corner of Manitoba and Thomas (now Taylor) Streets. 
The clock itself was installed in November 1914 by J.H. Elliott and comprised of four dials each 4.5′ across with hands spanning 2.5′ long and lit up by electricity.  The striking bell that was installed weighs 800 pounds.
The historic structure was the first Dominion Government building to be built in the Muskoka District due to Bracebridge's importance as the central hub for the exportation of woolen and tanned leather products for the area.   The post office serviced the area for a good many years before finally being decommissioned in 1960 when the government services were moved to a new modern building at 95 Manitoba Street.
The Armoury, located at the rear of the building, was used for many years after its initial construction to train soldiers how to fire their weapons before deployment overseas.  Bracebridge had been seeking a location for a drill hall and after a visit from the then Minister of the Militia and Defense, Colonel Sam Hughes, on July 31st, 1914 approval for an extension to the Post Office building was given.  Although it was smaller than anticipated it was a capable drill hall.  The walls of the Armoury were constructed to be extremely thick and reinforced with iron to absorb the countless number of bullets fired within its confines.
Since that time, the building has passed through several private hands.  In 1995, under the ownership of Robert (Bob) Burton, the old Post Office building was the recipient of the "Built and Cultural Heritage Award" from the Muskoka Conservancy.  
The torch was passed on in June of 2015 when Martin Sheffield purchased the old Federal Post Office building.  Mr Sheffield had an incredible vision of bringing the historical Post Office building back to its former glory and with pure determination, he has breathed new life into the building, revitalizing its prominent position in the historic Bracebridge downtown area.  After completing the first phase of renovations including the re-activation of the clock tower itself, the building was renamed "The Clock Tower Centre" and officially opened on November 13, 2015.
© 2023 The Clock Tower Centre